Credentials
---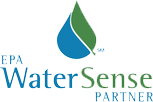 EPA WaterSense Partner
WaterSense is a U.S. Environmental Protection Agency program that promotes water-efficient products, programs and practices to protect future water supplies. IA-certified irrigation contractors, landscape/turf irrigation designers and golf and landscape irrigation auditors automatically qualify for the WaterSense program.
---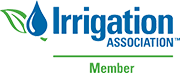 Irrigation Association Member
The Irrigation Association is the leading membership organization for irrigation companies and professionals. Together with our members, we are committed to promoting efficient irrigation and to long-term sustainability of water resources for future generations.
---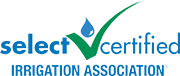 Irrigation Association, Select Certified
IA-certified professionals have what it takes to do the job right. These experts understand the latest irrigation technology and techniques, apply specialized knowledge and real-world experience to meet customer expectations, and share a commitment to sound water management and sustainable solutions.
---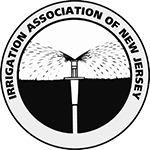 Irrigation Association of NJ
Founded in 1974, the Irrigation Association of New Jersey is a voluntary nonprofit organization formed to promote the proper use and design of irrigation systems; promote water conservation; collect and disseminate information of concern to its members, the public and associated industries; keep the public, private institutions and governmental agencies abreast of the economic impact and concerns of its members; conduct educational programs.
---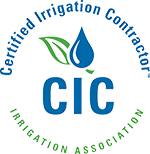 Certified Irrigation Contractor
CICs install, maintain and repair irrigation systems.
---
License# H-02596-13-00-00